We're the #1 supplier and installer of solar panels in Winnipeg
We supply and install a wide range of solar power solutions for all types of applications.
Homeowners across Canada are adding solar electric modules to their roofs in order to reduce their environmental footprint and save money on their utility bills.  Winnipeg gets on average 315 sunny days/year, and is the best place in Canada to implement solar energy solutions.  Many homes produce 20% – 50% of their annual power needs through rooftop solar systems.  This is a green alternative even to hydro-electric which (although cleaner than coal) is devastating to many ecosystems.  Solar electric prices have fallen significantly over the last five years, making this an economically viable solution for homeowners in Winnipeg Manitoba.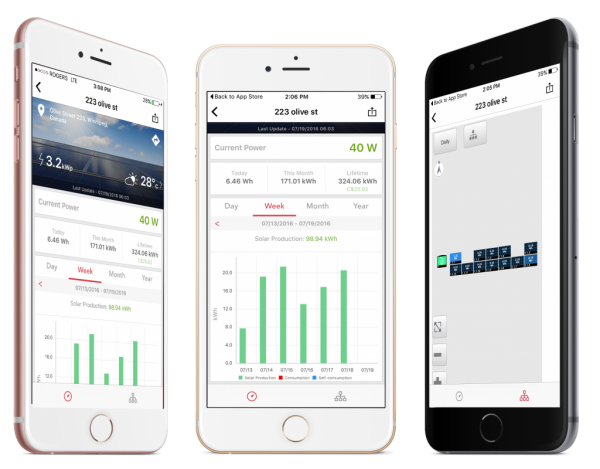 We provide you with a mobile app to track your power production 24 hours/day 7 days/week. Not only that, we will monitor your panels production as well, and if anything isn't performing properly we'll schedule a time to come over and get things working how they should be.
Let Powertec Solar Plan, Finance, and Install your Solar Panels
With over 315 sunny days a year, Winnipeg is a perfect city for solar power. Residential and commercial roof solar panels have been popular in southern states for over a decade, but up until recently the technology wasn't available to create solar panels that were efficient enough to produce a payoff in northern locations. Over the last 5 years however, solar panels have become more efficient and have decreased in price by over 80% making them a viable and economical solution for Winnipeg residents renewable energy needs.
Get a Free Solar Energy Feasibility Analysis